CBS Children's Film Festival
1983 Season
(02/05/83-08/13/83)
---

Note: The show is again revived as the "Children's Film Festival"
---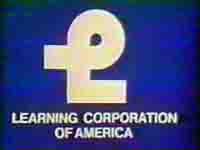 Flyaway Dove

France 1981 18min
Broadcast 02/05/83
Directed by: Edmond Sechan



A dramatic fantasy without narration about the fantasy world of Eva, a little girl who is training to be a bird handler at a school for circus performers forced to deal with an uncooperative dove. She dreams of following her trained dove on a trip to the Prince's palace. In her dream the dove flies away and she follows it with her brother in an airplane. Soon she finds herself in the far-off Eastern lands searching for the bird. Her dove gives a perfect performance and then flies away. When the girl awakens, the dream is replicated in reality.

Cast:


Also: Jean Claude Carriere, Christian Martin, Franck Lebigre.

Notes: A Learning Corporation of America Production
Adapted from the book, "The Boy and the Dove", by James Sage and Robert Dolsneau.
IMDB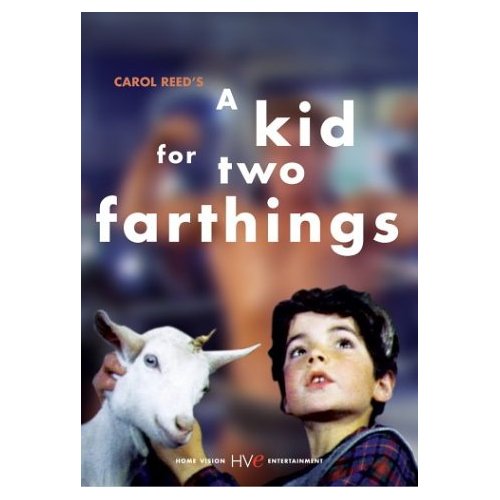 The Unicorn
Also known as: A Kid for Two Farthings

United Kingdom 1955
Broadcast 02/12/83
Directed by: Carol Reed


When Kaminsky the tailor tells his young friend, Joe Hardy, all about unicorns and the grand wishes they grant to those who own them, he never dreams the boy will go out in London's Petticoat Lane market district and find one of his very own. The "unicorn" is really just a baby goat with a single deformed horn on a head that should have handled two. To Joe, however, the animal has magic powers. To a five-year old, miracles are commonplace, so Joe is the only one who is not surprised when wishes start coming true.

Cast:
| | | |
| --- | --- | --- |
| Jonathan Ashmore | ........ | Joe |
| Celia Johnson | ........ | Joanna |
| Diana Dors | ........ | Sonia |
| David Kossoff | ........ | Kandinsky |

Notes: This is an edited version of the feature "A Kid for Two Farthings".
IMDB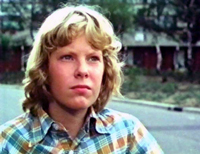 Flying without Wings
Also known as: Peter en de vliegende autobus
Vliegen zonder vleugels

The Netherlands 1976 88min
Broadcast 02/19/83, 08/06/83
Directed by: Karst van der Meulen


After a stay in hospital, twelve-year-old Peter returns to school in a wheelchair. His sullen resentment, particularly at not being able to take part in the school play, alienates the other children. He tries to come to terms with his injuries and get back on good terms with his friends at school. A meeting with a famous inventor, Professor Highfly, enables Peter to provide a solution to a special effects problem in the play and and get back in his classmates' good graces. He comes into the possession of a bag of candy that has the ability to float, courtesy of the professor and his candy-loving assistant. A couple of clumsy crooks think they can make some money with the invention. When the candyballs accidently fall and roll through a schoolbus full of children, the vehicle begins to really take off---and up.

Cast:
| | | |
| --- | --- | --- |
| Maarten van Kruyssen | ........ | Peter |
| Martin Brozius | ........ | Felix |
| Marcel Majoor | ........ | Freddie |
| Tanja Smit | ........ | Els |

Notes:

IMDB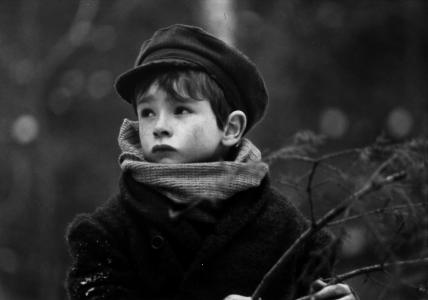 First Winter

Canada 1981 24min
Broadcast 03/05/83, 06/11/83
Directed by: Cynthia Scott


This historical drama features the first winter spent in Canada by a family of Irish immigrants deep in the Ottawa Valley. The year is 1830. Because the father is working in a logging camp, the mother has sole charge of the family. Sickness overtakes her, and she dies. The children are left on their own to survive.

Cast:
| | | |
| --- | --- | --- |
| Kathleen McAuliffe | ........ | Mother |
| Sharon O'Neill | ........ | Daughter |
| Eric Patrick Godfrey | ........ | Son |
| Kevin Kennedy | ........ | Father |

Notes: An 1982 Oscar nominee for Best Live Action Short Film.
A National Film Board of Canada Production
http://www.nfb.ca/trouverunfilm/fichefilm.php?id=13551&v=h&lg=en&exp=15281
IMDB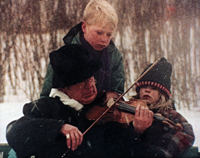 The Violin
Also known as: Le Violon

Canada 1973 30min
Broadcast 04/02/83, 06/25/83, 08/13/83
Directed by: George Pastic


The friendship of an elderly master musician and two children is examined. In voice-over narration, an old wayfarer musician recalls a sacrifice made for a friendship with two young boys. The older of the two was interested in playing the violin and had been saving money for his own instrument. Over time the boys repeatedly visited the lonely cabin where the man lived with only a few pets for company. The old man related to them the history of the violin and began to teach the older boy to play. Both children ended up learning that a second-hand violin could produce beautiful music. When spring arrived, the old man moved on, but he left his cherished violin for the boy. At their parting, after the old man has walked too far away to call after, the older boy takes up the violin and plays him a farewell.

Cast:
| | | |
| --- | --- | --- |
| Maurice Solway | ........ | Old Man |
| Chris Herman | ........ | Older Boy |
| Chris Langevin | ........ | Younger Boy |

Notes: Nominated in 1975 for Best Short Film, Live Action.
A Learning Corporation of America Production.
Maurice Solway, an accomplished violinist, composed the music.
A book version by Robert Thomas Allen was published in 1976.
IMDB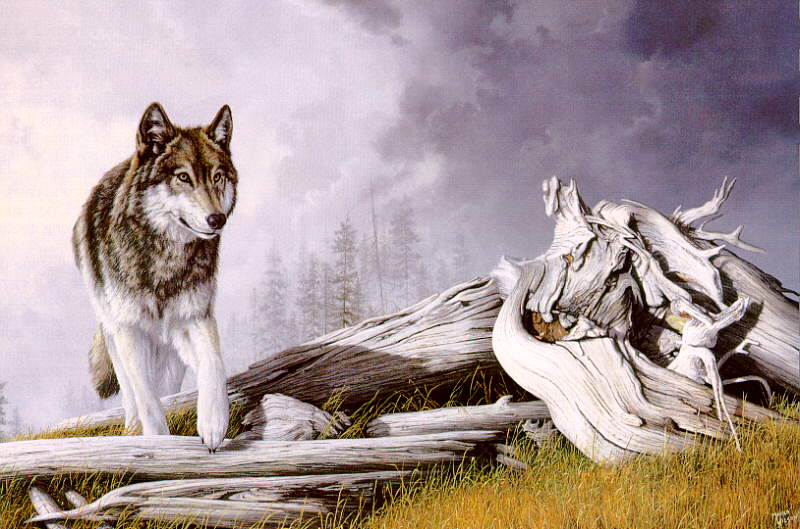 Brown Wolf

Canada 1972 26min
Broadcast 04/09/83, 06/18/83
Directed by: George Kaczender


Adaptation of Jack London's story of the attempt by two people to possess a wild and beautiful dog. A dog escapes from his master, who has suddenly turned on him, and receives longed-for affection from a young couple.

Cast:


Notes: A Learning Corporation of America Production.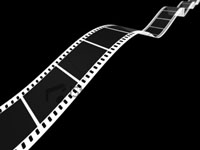 Too Small in a Big World
Also known as: Zu klein in einer grossen Welt

Switzerland-Germany 1978
Broadcast 04/16/83, 07/02/83
Directed by: Werner Gröner


A diminutive 14-year old yearns to be accepted by peers. A newstand manager helps the boy to find a place to live and work where size doesn't matter.

Cast:
| | | |
| --- | --- | --- |
| Peter Wetzler | ........ | Peter |

Notes: Made for Swiss-German television. A Condor/SFDRS production.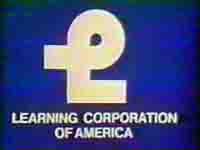 The Seven Ravens

Germany 1971 21min
Broadcast 04/23/83, 07/16/83
Directed by: Christel Wiemer, Walter Rehn


A recreation of the Grimm Brothers fairy tale of love and revenge about a seven-year-old girl who sets out on a quest to free her seven bewitched brothers. At the time of the child's birth, her joyful parents held a celebration, to which they had forgotten to invite one old woman. In revenge, this old woman turned the girl's brothers into ravens. Later, the little girl cannot rest until the spell is broken and the brothers return to their former selves. In her quest, the girl meets a kindly shepherd, two wicked robbers, and finally, a wondrous sea prince, who sends her to the sun, the moon and the stars. Her devotion and unselfishness are rewarded, and the family is happily united.

Cast:


Notes: A DEFA/Learning Corporation of America Production. Animated
IMDB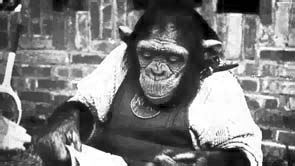 Chimpmates

United Kingdom 1976
Broadcast 04/30/83, 07/09/83
Directed by: Harold Orton


Two episodes from the second season of a series featuring a group of British children and their pet chimp.


1. Zoo Time - Alice, the Chimp is in disgrace and wrongly blamed for breaking a vase. Uncle Septimus decides that Alice should be transferred to a zoo. Alice escapes, taking four other chimpanzees with her.


2. Alice Goes Pop - When Joey Graham receives a drum kit for his birthday, he forms a group. They are 'spotted' by a promoter of a talent contest. On their way to the show, they are delayed, but Alice the Chimp comes to the rescue and adds an unconventional touch to the act.

Cast: Lynne Morgan, Philip DaCosta, Roy Kinnear, Marcus Evans, Lucy Griffiths


Notes: A Eyeline Films/Children's Film Foundation Production.
IMDB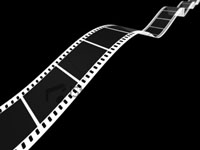 The Old Junkman

Australia 1981
Broadcast 05/07/83, 07/30/83
Directed by:


Set in a costal bush town in Australia , an old man is annoyed by the constant vandalization of his junkyard. He mistakenly blames the wrong group of kids at a summer camp.

Cast:
| | | |
| --- | --- | --- |
| Kelly Dingwall | ........ | Spider |
| Anthony Voykovich | ........ | Van Gilder |
| Troy Wilkinson | ........ | Sparrow |

Notes:
IMDB




Paddle to the Sea
Also known as: Voyage a la mer

Canada 1966 28min
Broadcast 05/14/83, 07/23/83
Directed by: Bill Mason


During the long winter night, an Indian boy sets out to carve a man and a canoe. He calls the little man "Paddle to the Sea." The boy sets the carving down on a frozen stream to await the coming of spring. The film charts the adventures that befall the canoe on its long trip from Lake Superior to the sea.

Cast:


Notes: Nominated for the 1968 Oscar for Best Live Action Short.
A National Film Board of Canada Production.

IMDB




---
There were additional air dates listed for 09/24/83, 10/08/83, 10/22/83, 11/05/83, and 11/19/83. Except for the 11/05/83 date (Seven Ravens), no titles were given. I suspect these airings were repeats of programs shown earlier in the year.

---