Film Festival
1977-1978 Season
---
Note: The show is now in a 30 minute timeslot and titled "The CBS Saturday Film Festival". Some listings shorten the title to "Saturday Film Festival".
Kukla, Fran, and Ollie are gone from the program and were replaced by footage of a group of kids, aged 5-16, coming to their local movie house to see what is playing and to buy tickets. While outside, the children discover the manager (Don Percassil) making up the marquee. The kids help him when he falls off a ladder and then go inside. Once they are seated, the show for the week begins. The children are later shown running out to the lobby for refreshments during breaks in the program and streaming out of the theater at the end of the show.
---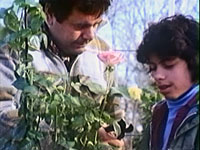 Angel and Big Joe

United States 1975 27min
Broadcast 09/17/77, 04/01/78
Directed by: Bert Salzman


This short film focuses on the relationship between Joe, a telephone linerman and Angel, a fifteen year old migrant worker. Left in New Jersey at the season's end, he, his mother and little brother depend on the pay phone near their house to stay in contact with his father, who has gone in search of work elsewhere. When the phone won't work, Angel enlists "Big Joe's" aid to repair it, and from then on a friendship develops. Disillusioned by his humbling experiences in the so-called land of opportunity, Angel trusts no one, but Big Joe sets about to prove that there's at least one person Angel can trust. Joe and the boy team up to start a rose-growing business, but soon Angel faces the painful dilemma of deciding whether one's responsibility is to others or to oneself.

Cast:
| | | |
| --- | --- | --- |
| Paul Sorvino | ........ | Big Joe |
| Dadi Pinero | ........ | Angel Diaz |
| Gloria Irizarry | ........ | Angelís Mother |

Notes: Won the Oscar for Best Live Action Short
IMDB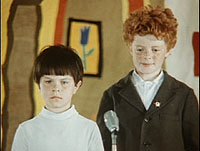 The Show Must Go On
Also known as: Gde eto vidano, gde eto slykhano
Где это видано, где это слыхано

Soviet Union 1973 26min
Broadcast 09/23/77, 04/08/78, 07/22/78
Directed by: Boris Gorlov


Two school friends learn it is not an easy task to sing in front of an audience. Demsha and Mishka are given the important responsibility of signing a satirical song, criticizing lazy and badly behaved pupils, at the school concert. At first, all goes well. The boys memorize the words and the tunes. Although he is tone deaf, Demsha says he will sing the first lines of Mishka, who is very shy, and Mishka can join in immediately afterwards. But when the time comes to perform, both boys experience stage fright. To make matters worse, Demsha pockets, without realizing it, the bell to be used in the next number of the program, and Mishka tries to run off right before he is to go on stage.


Cast:
| | | |
| --- | --- | --- |
| Aleksei (Aloysha) Sirotkin | ........ | Mishka |
| Sergei Krupennikov | ........ | Demsha/Denis Korablyov |
| Vadik Plisov | ........ | Aleksei Shestakov |
Notes: One of a series of shorts, based on stories by Viktor Dragunsky, made for USSR TV.
IMDB




Two Famous Legends

United States 1973
Broadcast 10/08/77, 4/15/78, 7/29/78
Directed by: Sam Weiss

A pair of animated films concerning two famous legends:

1. The Legend of Paul Bunyon 13min
This film relates the adventures of the mighty logger, a man who, as legend has it, could stand in Illinois and cast a shadow all the way across Missouri to Kansas. Because Paul Bunyan was no ordinary logger, his reputation was known throughout the land. When Hels Helsun, Bull of the Woods, challenges Paul, he declines to fight. Instead, he hires Hels as a foreman for a logging crew. Paul, who knows Hels is a prankster who wants to provoke a fight, ignores him until a prank causes Paul's big blue ox to get sick. The spark ignites a final confrontation. Narrated by Jack Angel.
2. The Legend of John Henry 11min
The folk legend of John Henry, the greatest steel-driving man of all, and his challenge of driving railroad spikes faster and deeper than a steam-powered hammer can in a test of man against machine. With a deadline of tunneling through Big Ben mountain before winter, the railroad bosses decide John Henry's crew is not fast enough to get through in time. Their bringing in a steam drill to cut through the mountain poses a great challenge to John Henry, who declared, "Before I give in and let the steam drill win, I'll hammer myself to death." Thus begins the race - one mighty man against the steady drive of a machine. Told in song by Roberta Flack.

Notes: "The Legend of John Henry" was nominated for an Academy Award.
IMDB - Paul Bunyon
IMDB - John Henry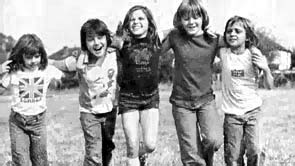 The Chiffy Kids
Also known as: Wir haben SpaŖ

United Kingdom 1976
Broadcast 10/15/77, 6/3/88
Directed by: David Bracknell

Episodes from the first of two series about the comic escapades of a gang of children.

1. Decorators Limited (17min) - In hopes of winning a home decoration competition, the overbearing Mrs. Foster employs two men to repaint her flat. The kids volunteer to decorate the neighbouring flat of the elderly sisters. The front door keys are mixed up.

2. Shove Tuesday (17min) - A supermarket offers free groceries to the winner of a Shrove Tuesday pancake race. The kids, after messy experiments with pancake batter, enter Susie in the race.

Cast:
| | | |
| --- | --- | --- |
| Wayne Kebell | ........ | Fiddler |
| Tracey Strand | ........ | Magpie |
| Luke Batchelor | ........ | Rocky |
| Philip Sadler | ........ | Slims |
| Leslie Saunders | ........ | Susie |
| Kenny Lynch | ........ | Joe Dokes |
| George Claydon | ........ | Professor Neptune |

Notes: An Anvil Film and Recording Group Production
Sponsored by the Children's Film Foundation

IMDB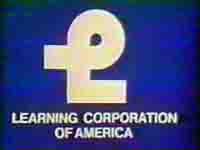 Friend or Foe
Also known as:
Stories Round The World: Friend or Foe

United Kingdom 1969 30min
Broadcast 11/12/77, 5/6/78
Directed by: Daphne Jones


A youth planning on robbery in Londonís rough East End learns a lesson in friendship. Jim has just moved to London and is shy and lonely. Then he meets Johnny, a "cool" kid with a motorbike. But is Johnny a friend or a foe? Johnny informs Jim that he needs money and wants to find a way to make some quick cash. The two make plans to rob an elderly lady of her savings, but Jim later relents after developing a real friendship with the woman. When Jim tells Johnny about his change of heart, the enraged Johnny assaults him and gets the key to the old woman's apartment away from him. Jim warns Johnny that he won't let him get away with his plan.

Cast:
| | | |
| --- | --- | --- |
| Patricia Hayes | ........ | Elsie Shepperton |
| John Blythe | ........ | Mr Appleton |
| Peter Duncan | ........ | Jim Anderson |
| Kim Smith | ........ | Johnny |
| Jack Eden | ........ | George |
Notes: A BBC TV Production. One of 5 shorts broadcast in 1976 on UK television. Presented in the US by the Learning Corporaration of America. Not to be confused with the 1982 Children's Film Foundation title of the same name.
BFI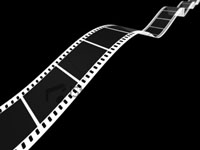 Chip


Broadcast 11/19/77, 8/19/78
Directed by:

Tells the plight of Chip, a devoted shaggy dog. The life of the pet suddenly and unexpectedly changes when his master dies. The sad, unwanted dog is left to wander around alone.

Cast:

Notes:
IMDB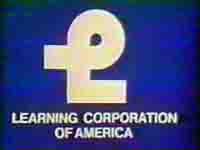 Little Pig

Hong Kong 1976 27min
Broadcast 11/26/77, 5/27/78
Directed by: Anna Home


After her mother's death, a young Chinese girl is left to care for her infant brother. Against the background of Hong Kong, the film shows their travels to reach an unknown aunt, only to discover once there that the family cannot make ends meet. In desperation, she turns to theft, stealing a woman's purse while in a temple. With the aid of a kind relative and a Confucian scribe, she eventually learns that life's values are not necessarily related to money.

Cast:

Notes: A BBC TV Production. One of 5 shorts broadcast in 1976 on UK television. Presented in the US by the Learning Corporation of America.
BFI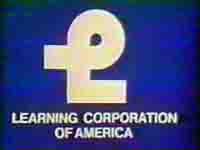 My Father, Sun-Sun Johnson
Also Known as: Stories Round the World: My Father Sun-Sun Johnson

United Kingdom 1976 26min
Broadcast 12/03/77, 6/10/78
Directed by: Paul Stone

Fortunes shift for a Jamaican family, whose debt forces them from their farmlands. Rami also finds it hard to accept the fact of his parents' divorce, and is even more disturbed when his mother marries his father's longtime rival. Ramiís father, Sun-Sun Johnson, struggles to build a new home, but Jake is determined to destroy his plans.

Cast:
| | | |
| --- | --- | --- |
| Oliver Samuels | ........ | Lorne |
| Alwyn Scott | ........ | Rami Johnson |
| Stanley Irons | ........ | Sun-Sun Johnson |
| Lloyd Reckord | ........ | Jake |
| Sharon Woollery | ........ | Donna Rae |

Notes: A BBC TV Production. One of 5 shorts broadcast in 1976 on UK television. Presented in the US by the Learning Corporaration of America.
BFI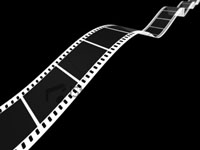 Miguelís Navidad

Mexico 1976
Broadcast 12/24/77, 6/17/78
Directed by: George Mendeluk


A story about a mute, fatherless 10-year-old who regains his voice on a special Christmas Eve. Through recollections of childhood by the grown Miguel, the story of the boy and his dog Navidad ("Christmas" in Spanish) unfolds, centering on a particular Christmas that is forever etched in Miguel's mind. The film is woven around the young boy losing his dog on Christmas Eve, an event that awakens a painful memory of a tragic accident that befell his father several Christmas Eves before and caused the boy's inability to speak. In his search for the dog, Miguel is aided by a man who sells puppets in the Mexican Market who helps Miguel forget his painful past and regain his voice.

Cast:
| | | |
| --- | --- | --- |
| Ricardo Montalban | ........ | Miguel (adult) |

Notes: Ricardo Montalban narrates.
A Ko-Zak Production
IMDB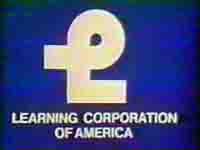 Thatís My Name,
Donít Wear It Out

United Kingdom/Canada 1976 26min
Broadcast 02/04/78, 06/24/78
Directed by: Don Thompson


An unusual friendship between two outcasts is recounted. Nick, a troublesome but sensitive adolescent with emotional scars from a disruptive home, befriends Jimmy, a deaf youngster. Both boys mature from this relationship---Nick becomes less wary of involvement with others, while Jimmy learns to push beyond the limitations of his handicap.

Cast:
| | | |
| --- | --- | --- |
| Michael King | ........ | Nick |
| Joey Davidson | ........ | Jimmy |
| Al Bernardo | ........ | Sam |
| Sandra O'Neill | ........ | Iris |

Notes: A BBC TV Production. One of 5 shorts broadcast in 1976 on UK television. Presented in the US by the Learning Corporation of America.
BFI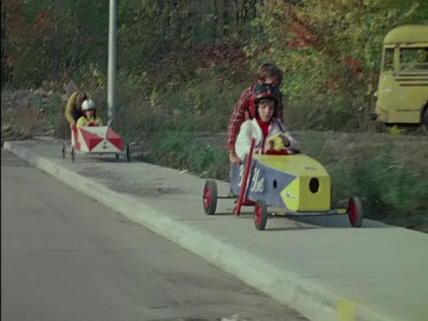 Soapbox Derby
Also known as: Les Tacots

Canada 1974 22min
Broadcast 03/4/78, 07/1/78
Directed by: Andrť MelanÁon


Two very determined groups oppose each other: a gang of boys who have prepared for a soap-box derby, and a gathering of girls who want very much to be included in the event. The boys make it clear that the derby is just not the place for girls, until a certain young lady proves she is as good a driver as any boy.

Cast: Mireille Bienvenu, Gilles Guillemette, Franco Lamazzi, Alain Tremblay


Notes: A National Film Board of Canada Production. French-Canadian
Won several awards, including the 1976 International Festival of Cinema for Youth and Children.
IMDB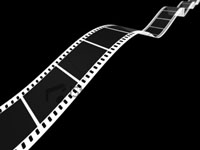 Joey

United States
Broadcast 04/22/78, 08/12/78
Directed by:


Carly Simonís music underscores the story of Joey, a young Puerto Rican boy who moves with his family from a tenement to a large, partially constructed apartment complex in New York. Three toughs bully him because of his nationality, but he is able to deal with the situation due to the love and consolation he receives from his family.

Cast:


Notes: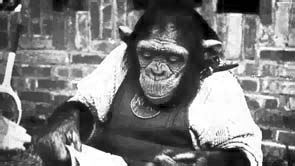 Chimpmates

United Kingdom 1976
Broadcast 5/13/78, 8/5/78
Directed by: Harold Orton


Two episodes from the second season of a series featuring a group of English children and their pet chimp.


1. Waxworks - The children visit a wax museum near closing time. Alice the chimp gets lost, and the children hide as attendants close the building for the night. Meanwhile, an attempt is being made to steal the day's takings.


2. Airborne - The kids visit an airfield to see the gliders and become involved with two boys determined to sabotage the gliders. Alice the Chimp lends a hand to a series of hair raising incidents.

Cast: Lynne Morgan, Philip DaCosta, Roy Kinnear, Marcus Evans, Lucy Griffiths


Notes: A Eyeline Films/Children's Film Foundation Production.
The "Airborne" episode won the Ruby Slipper at the 1977 Los Angeles Film Festival.
IMDB






Also Broadcast:
---
The program was initially canceled at the end of this season.
It was later announced that the show would be shown the last Saturday of every
month for the next season, but the Festival would not air again until 1979.
---