CBS Childrenís Film Festival
1979 Season
(5/19/79-8/25/79)
---

Note: The show is revived and is now called "Childrenís Film Festival"
---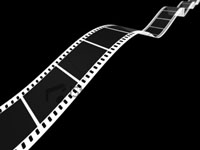 Starbuck Valley Winter

Canada
Broadcast 05/19/79
Directed by:


Two boys face the problems of survival in the cold when they decide to spend the winter in the cold Northern wilderness of Canada. Their adventures turn out to be more than they can handle.

Cast: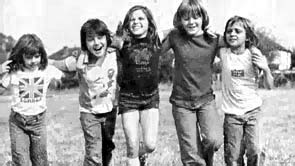 The Chiffy Kids

United Kingdom 1976
Broadcast 05/26/79
Directed by: David Bracknell


Episodes from the first of two series about the comic escapades of a gang of children.


1. The Great Snail Race (17min) - A race is arranged after Magpie boasts about her pet snail. Paid to catch snails in the Colonel's cabbage patch, Fiddler later persuades Magpie's Mum to give her daughter's snail collection to a French restaurant.


2. Magpie Lays an Egg (16min) - Fiddler tricks Magpie into swapping her stamp collection for a supposed penguin egg.

Cast:
| | | |
| --- | --- | --- |
| Wayne Kebell | ........ | Fiddler |
| Tracey Strand | ........ | Magpie |
| Luke Batchelor | ........ | Rocky |
| Philip Sadler | ........ | Slims |
| Leslie Saunders | ........ | Susie |
| Kenny Lynch | ........ | Joe Dokes |
| George Claydon | ........ | Professor Neptune |

Notes: An Anvil Film and Recording Group Production
Sponsored by the Children's Film Foundation

IMDB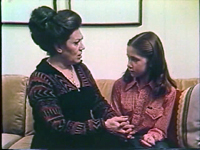 Nikkolina

Canada 1977 28min
Broadcast 06/02/79
Directed by: Rebecca Yates and Glen Salzman.


Nikkolina is a preteen Canadian-Greek-American who comes to appreciate the old world heritage she once resented. When a family wedding and the figure skating competition she has entered are held on the same day she finds herself at odds with her Greek aunt. Nikkolina's father gets angry about his daughter's conflicting commitments, but Aunt Sofia convinces him to let Nikkolina make her own decisions. The girl learns to balance her heritage and her personal goals, and in doing so makes her first steps toward adulthood.

Cast:
| | | |
| --- | --- | --- |
| Johanne Hinteseer | ........ | Nikkolina |

Notes: Sponsored by the Learning Corporation of America.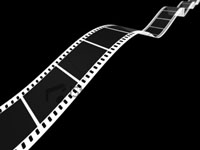 My Main Man
Get Used to Me


Broadcast 6/9/79
Directed by: Michael Rhodes


1. My Main Man 1975 14min
Bradley Moore needs the help of his young son Jeffrey if he is to save his automobile junkyard from foreclosure. But Jeffrey would rather play basketball. He sulks on the job, makes one mistake after another, and even on one occasion endangers his father's life. Exasperated, Bradley scolds the boy. In a fury, Jeffrey strikes back and runs away. Separated all night, father and son realize how much they need each other. In the morning, they are reconciled, each with a new appreciation for the other.

2. Get Used to Me 1976 16min
The story of a shy, plain-looking girl's struggle to accept herself and affirm her own worth. Super-sensitive Kay is excluded from class games and laughed at for liking her father's work, which is collecting garbage. She faces a very difficult dilemma: whether to assert herself as she is, or change her personality to fit other people's expectations. Her father encourages her and helps the girl to have the courage to step out to others.

Cast:


Notes: Both are part of a series of films by Paulist Productions.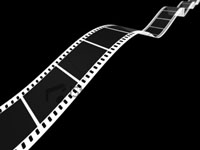 Witches Bottle

United Kingdom 1975 25min
Broadcast 06/09/79
Directed by: Vic Hughes


A young teen named Jill discovers she has strange, hidden powers when she and her brother visit their uncle at his country home. She uses them to contact the spirit of a girl put to death by the notorious Witchfinder General, Matthew Hopkins

Cast:
| | | |
| --- | --- | --- |
| Neville Barber | ........ | Dr. Mark Lancaster |
| Georgina Kean | ........ | Jill Lancaster |
| Jasper Jacob | ........ | Steve Lancaster |
| Wendy Gifford | ........ | Catherine Woodleigh |

Notes: Episode from the first season of "Shadows", an anthology of scary stories for children.
A Thames Television Production.
IMDB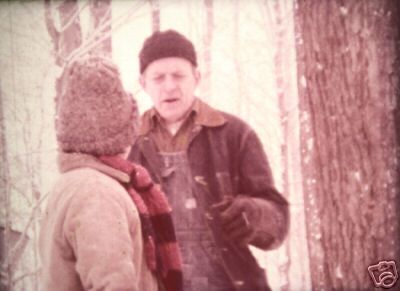 Death of a Gandy
Dancer

Canada 1977 26min
Broadcast 6/16/79
Directed by: Arthur Barron


A family comes together as a 10-year-old boy's grandfather deals with a terminal illness. On a train trip, Josh and his grandfather Ben talk together about the old man's past on the railroad and the stories of gandy dancing as the tracks were laid. While the boy is scared and frightened of his grandfather's dying, he gradually learns about the continuity of life from the experience.

Cast: Larry Reynolds, Jackie Burroughs, Michael Reynolds, David Craig Collard, Stanley Green, Marvin Goldhar


Notes: A Michael Blum Production. Sponsored by the Learning Corporation of America
Part of the "Learning to Be Human" series.
BFI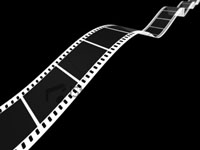 The Promise
The Secret


Broadcast 6/23/79
Directed by:

Two shorts:

1. The Promise 1977 15min

When an 11-year-old girl discovers that her horse is being sold and then her father has to break his promise of taking her for a last ride, she has to learn to trust her father in spite of the fact he has had to go back on his word. She eventually discovers something more important than a promise.

2. The Secret 1977 15min

Concerns a stray dogís apparently fatal accident. A group of children find a stray dog, and while playing thoughtlessly, chase him until he falls over a cliff. Thinking him dead, they enter a pact to keep it a secret. But one boy's conscience tells him otherwise.

Cast:


Notes: Paulist Productions





Also Broadcast:


---
Note: The show is again cancelled and replaced by "30 Minutes"
---