CBS Childrenís Film Festival
1984
(January-August)
---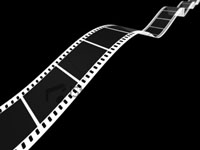 The Mysterious Spy


Broadcast 02/04/84, 06/02/84
Directed by:

The film involves three adventurous kids and their parents in the pursuit of a suspected arsonist.

Cast:
Notes: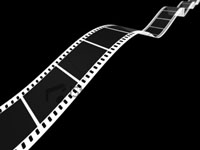 The Wishmaker
Also known as: Die Gansehirtin am Brunnen

Germany 1979
Broadcast 02/11/04
Directed by: Ursula Schmanger (Schmenger)


A TV adaptation of the Grimm fairy tale "The Goose Girl" centers on one youth's quest for wealth and power.

Cast:
| | | |
| --- | --- | --- |
| David Schneider | ........ | Hans |
| Peter Dommisch | ........ | Zeremonienmeister |
| Manja Goring | ........ | Prinzessin |
| Alexander Hochst | ........ | Prinz Ivo |

Notes:
IMDB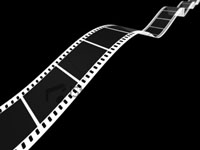 The Trumpet and I

Germany
Broadcast 02/18/04, 06/09/84
Directed by:


This film a circus boy's frustrated efforts to master the musical instrument.

Cast:


Notes: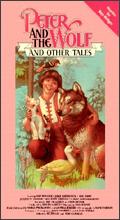 Beware of the Jabberwock

1981 27min
Broadcast 03/03/04, 06/16/84
Directed by: Dan Bessie


This short illustrates the wondrous powers of poetry when a young girl is taken captive from the forest by the mythical Jabberwock,a purple dragon, Jabberwock makes the girl bake his favorite chocolate chip cookies and says he will only free her if she can recite poetry that truly moves him. After numerous unsuccessful attempts, the girl recites Lewis Carrolís Jabberwocky. The power of the words creates an imagery that moves Jabberwock to tears, and he sets the girl free.

Cast:
| | | |
| --- | --- | --- |
| Michael Griggs | ........ | Jabberwock |
| Juliette Tanner | ........ | Girl |
| Ray Bolger | ........ | Narrator |

Notes: Found on the anthology "Peter and The Wolf and Other Tales"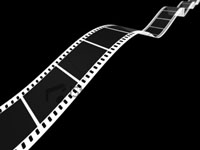 Tom Thumb
The Fisherman and his Wife


Broadcast 03/31/84
Directed by: Sam Weiss


A double bill of award winning cartoons based on the Grimm Brothers' fairy tales and the works of illustrator Eric Carle.


1. "Tom Thumb" 1978 (9min) The story of a tiny man and his adventures in which he overcomes dangerous obstacles despite his size. His life is recounted from his birth in the heart of a rose to the day when he is made a Knight of the Round Table.


2. "The Fisherman and his Wife" 1977 (10min) A naive, kindly fisherman catches a magic fish that can grant any wish. His greedy wife is never satisfied and asks the fish for more and more. Unfortunately for her, the wife ends up up with far less than she expected.

Cast: Hans Conried and June Foray (voices)


Notes: Available on VHS on "Tom Thumb; Hans in Luck; The Fisherman and His Wife", a Golden book video. 1991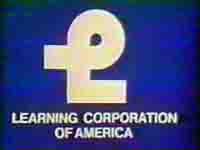 Tillie, the Unhappy Hippopotomus
How the Elephant Got His Trunk


Broadcast 04/07/84
Directed by:

Two animated shorts:


1. "Tillie, the Unhappy Hippopotamus (12min) Tillie becomes unhappy when she overhears a man describe Hippos as ugly. No longer happy being herself, she goes to a magic flower and requests to be changes into a butterfly, a fish, and a bird. Through her experience as these other creatures, Tillie learns that happiness comes from within and from being herself.


2. "How the Elephant Got His Trunk" 1970 (7min) A version of one of Rudyard Kipling's "Just So Stories" about a young elephant who learns the price and reaps the rewards of curiosity.

Cast:


Notes: "Tillie" is a Learning Corporation of America Production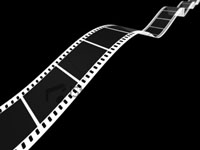 Mi Mi, the Lazy Kitten

China 22min
Broadcast 04/14/84, 07/28/84
Directed by:


An animated film from China concerns a slothful little animal thatís victimized by three baby mice. She learns the hard way that natural talent is not enough to succeed at performing a task well; hard work is a necessary ingredient of success. Happily her hard work pays off and she becomes an excellent mouser.

Cast:


Notes: A Shanghai Animation Studio Production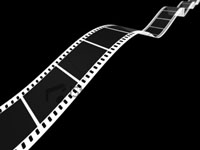 Billy Goat's Bluff
Also known as: Korza Dereza

Canada 1981 23min
Broadcast 04/21/04
Directed by: Ariadna Ochrymovych


Based on a Ukrainian folk tale, music and dance are used to tell this story of a rambunctious, immature young goat taught an Easter lesson.

Cast:
| | | |
| --- | --- | --- |
| Karen Daplisea | ........ | Ivan the Goat |
| Billyann Balay | ........ | Fox & Mother |
| Andrij Slywka | ........ | Peter |

Notes: Narrated by Chris Wiggins
IMDB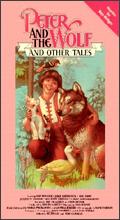 Peter and the Wolf

1981 28min
Broadcast 05/19/04, 08/18/84
Directed by: Dan Bessie


An award-winning version of "Peter and the Wolf", Prokofiev's musical tale about a boy's adventures with the animal kingdom. The boy, Peter, does battle with the wolf who ate his pet duck.

Cast:
| | | |
| --- | --- | --- |
| Jake Hathcock | ........ | Peter |
| Ray Bolger | ........ | Narrator |

Notes: Won prizes at several international film festivals. Found on the anthology "Peter and The Wolf and Other Tales"
VHS: http://www.kidsmartvideo.com/ksv_item.php?prod_id=13.
IMDB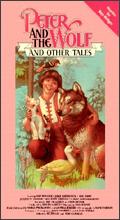 The Ugly Duckling

1981
Broadcast 08/25/84
Directed by: Dan Bessie


Dance is used to tell the story of a young man seemingly unable to fit into his surroundings, a circus act.

Cast:
| | | |
| --- | --- | --- |
| Larry Goodermont | ........ | Boy |
| Ray Bolger | ........ | Narrator |

Notes: Found on the anthology "Peter and The Wolf and Other Tales"


---

Note: The series comes to an end in 1984.
---